Wedding Preparations step 1 Budget.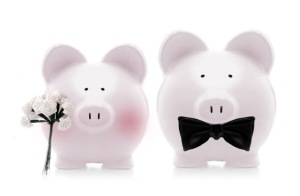 So first thing to start with was is budget. Just a little side note, the budget always runs over ;)

A wedding can be cheap and it can get very expensive quickly, so sit down and talk about what things are the most important for you.

3 course dinner or buffet, dj/liveband or not, venues that have everything included or find your own place and book catering on the side, local or a bit of a drive... the list is long.

I think a few things are key to have the best memories from the day. A great photographer, something to remember the guest with like a guestbook or commentcards & making it personal.

Budgets is tricky because you cant really know the full cost of the wedding until the wedding is over hahaha! But you can make a pretty good estimate when you have your venue booked. So make a plan of things to get quotes for and also agree on what limit the budget will be and go from there. Dont search on wedding budgets on google and freak out haha! You can find very good pages with great calculators/helping tools but also find many crazy expensive budgets. I have listed some priorities to start with if you are engaged and want to start making a plan.

Costs to calculate from can be: (in order)

Invites - Tip: Save money and do e-invites, maybe even do a website if you have people from abroad coming to the wedding. it sure is nice to send out invites but again to save money E-invites is a great option. Dont forget to send out save the date emails or cards around 1 year or 9 months before the wedding. The longer before the better if your guests will need to book travel or vacation.

Venue - Look at options venues with outside catering or booking a package with a venue where you can get a good package incl. drinks/food. It all depends on the location and venue. normally I would say its cheaper to book a venue and add on outside catering, (that means that you would have to do the decorations and maybe cleaning after the wedding, if you have family and friends that can helo out this might be a way to save some money)

Wedding Dress -
Wedding dresses can be expensive but you can also find cheap and very nice ones. maybe even get second hand and altered it you. There might be local wedding stores that have sales on when the new seasons dresses gets released. Perfect to do a bargain on a dress! Note that if you want to order a dress from a weddingstore it takes 6-9 months to get the dress. So make sure you get that dress ordered in time. (I will tell you all about my dress shopping later)

Photographer -
My biggest advice here is go for someone good and not the price tag here. And make sure that you dont pay per photo get a quote to get all the good photos and you get to use them as you see fit. Have the photographer with you the whole day up to the party that way you will have great documentation of the whole day/evening. And book it well in advanced! (I booked mine the 19 of july 2017, wedding was 25th of august 2018 haha!)

I will write more about the budgeting and planning. But if you already feel overwhelmed my suggestions is to look for local wedding planners or ask a good friend with skills of eventplanning to help you other than that SKY IS THE LIMIT! Good luck!